Ralphy's

Cool Music Site
Latest update: March 06, 2010
Do you want to know what Ralphy looks like? Click HERE
With vacation pictures of Ralphy S. in Croatia, Italy, Brazil, Canada and the USA
Ralphy's Concert Agenda:
Friday 12 March 2010: Customs + 32OHM (Fenix Sittard) 20.00 hours
Friday 26 March 2010: Destine + Only Seven Left + Make Believe (Nieuwe Nor Heerlen) 18.30 hours
Sunday 28 March 2010: Jean Michel Jarre (Country Hall Luik) 20.00 hours
Friday 02 April 2010: The Mad Trist + Team William (Nieuwe Nor Heerlen) 20.30 hours
Sunday 09 May 2010: Third Eye Blind (Luxor Köln) 20.00 hours
Friday 28 to Sunday 30 May 2010 Pinkpop at Megaland Landgraaf with a.o. Rammstein, Green Day & The Prodigy
Thursday 01 to Sunday 04 July Open'er Festival at Gdynia-Kosakowo with a.o. Pearl Jam, Kasabian & The Hives
Friday 26 November 2010: Jeff Wayne's The War of the Worlds Live (Lotto Arena Antwerp) 20.00 hours
Check out Ralphy's 199 Concertvideos right HERE

Ralphy's Dutch

Top Ten 2010:
(Right) Click on the (blue) title to download (you may need to unzip or rename to
)
Construction based on my personal preferences and commercial and radio-success in The Netherlands.
NEW: Go HERE and download the entire TOP 10's plus the Hittips (unrar the file)
Week 09
Ralphy's Hittip of this week is: Whataya want from me - Adam Lambert X
More Hittips: check out www.aowekino.nl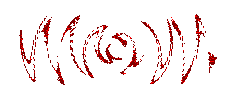 Ralphy's Dutch Top Ten Hitlist is in the 25st year of its existence. It all started back in 1985 when I was tired of all the shit that was listed in all the regular existing hitlists and I just thought it was time for a hitlist without all (or most) of the crap music. It's been a hobby since than and from the end of 1998 on I've been publishing the hitlist on this site. To celebrate the 15th anniversary in 2000 from than on I also started publishing Ralphy's Dutch Top Ten from 15 years ago and here it is.
Ralphy's Dutch Top Ten 1995:
Week 09
| | | | | | | | | |
| --- | --- | --- | --- | --- | --- | --- | --- | --- |
| this | last | | Song | Artist(s) | | | | Country |
| week | week | weeks | | | | | | |
| 1 | 5 | 2 | Informer | Snow | 1 | | | Canada |
| 2 | 2 | 5 | Must be crazy for me | Melissa Etheridge | | X | | USA |
| 3 | 1 | 7 | She goes nana | The Radios | 1 | | | Belgium |
| 4 | 3 | 9 | Give in to me | Michael Jackson | 1 | X | | USA |
| 5 | 7 | 2 | Don't tear me up | Mick Jagger | | X | | England |
| 6 | | 1 | Somebody to love (live) | George Michael & Queen | | X | | England |
| 7 | 4 | 7 | Lumberjack | Jackyl | | | | USA |
| 8 | | 1 | In these arms | Bon Jovi | | | | USA |
| 9 | | 1 | Soul with a capital "S" | Tower of Power | | | | USA |
| 10 | | 1 | Can't do a thing (to stop me) | Chris Isaak | | | | USA |
Ralphy's Hittip of this week was: I have nothing - Whitney Houston X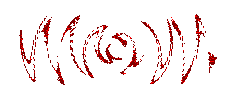 MORE
's:
Ralphy's TOP 1985 with
-links
Ralphy's TOP 1986 with
-links
Ralphy's TOP 1987 with
-links
Ralphy's TOP 1988 with
-links
Ralphy's TOP 1989 with
-links
Ralphy's TOP 1990 with
-links
Ralphy's TOP 1991 with
-links
Ralphy's TOP 1992 with
-links
Ralphy's TOP 1993 with
-links
Ralphy's TOP 1998 with
-links
Ralphy's TOP 1999 with
-links
Ralphy's TOP 2000 with
-links
Ralphy's TOP 2001 with
-links
Ralphy's TOP 2002 with
-links
Ralphy's TOP 2003 with
-links
Ralphy's TOP 2004 with
-links
Ralphy's TOP 2005 with
-links
Ralphy's TOP 2006 with
-links
Ralphy's TOP 2007 with
-links
Ralphy's TOP 2008 with
-links

Click here to visit
The Dutch Heavenly 100 All Time Album List (year 2002; version 06)
Wanna know more about what Ralphy is up to, check out his alias ScheissBube at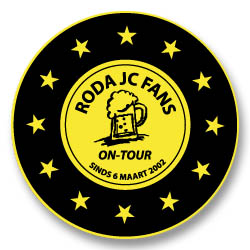 The votes have been counted and here are the results:
the Aowe Kino All Time Hot 100 2005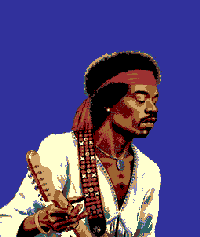 The Dutch Choice All Time Hot 100 (year 2003; version 32)
Go to Ralphy's

Page for more cool sites